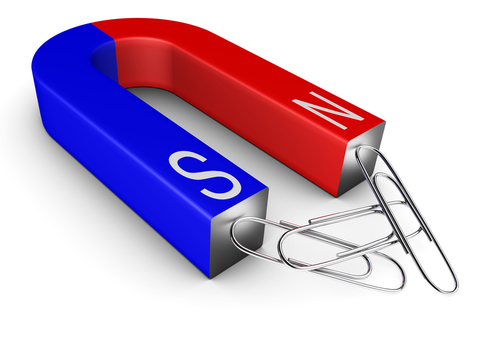 MAGIC OF MAGNETS!
In this exciting, magical presentation, students wil have a ton of fun while learning lots from Richard Young the Magician. While exploring the interaction of magnets with a variety of materials, students will cover much of the Alberta Education Science Curriculum for Grade Two. All of the red portions below are covered in this educational and entertaining 45-50 minute presentation.
Specific Learner Expectations
Students will:
Identify where magnets are used in the environment and why they are used.

Distinguish materials that are attracted by a magnet from those that are not.

Recognize that magnets attract materials with iron or steel in them; and given a variety of metallic and nonmetallic objects, predict those that will be attracted by a magnet.

Recognize that magnets have polarity, demonstrate that poles may either repel or attract each other

, and state a rule for when poles will repel or attract each other.
Design and produce a device that uses a magnet.
Demonstrate that most materials are transparent to the effects of a magnet.

A magnetic field will pass through such materials

, whereas other materials interact with a magnet.

Compare and measure the strength of magnets.
Please accept our thanks and gratitude for putting on a magic show guaranteed to delight children of all ages. The students have been anticipating your visit for the past two weeks and you did not disappoint them. They were enthralled.
Thanks again, Richard, and please don't forget us next year. We'd dearly love to see you again.

Nick Roczkowsky, Principal
Assumption Elementary School, Calgary, AB